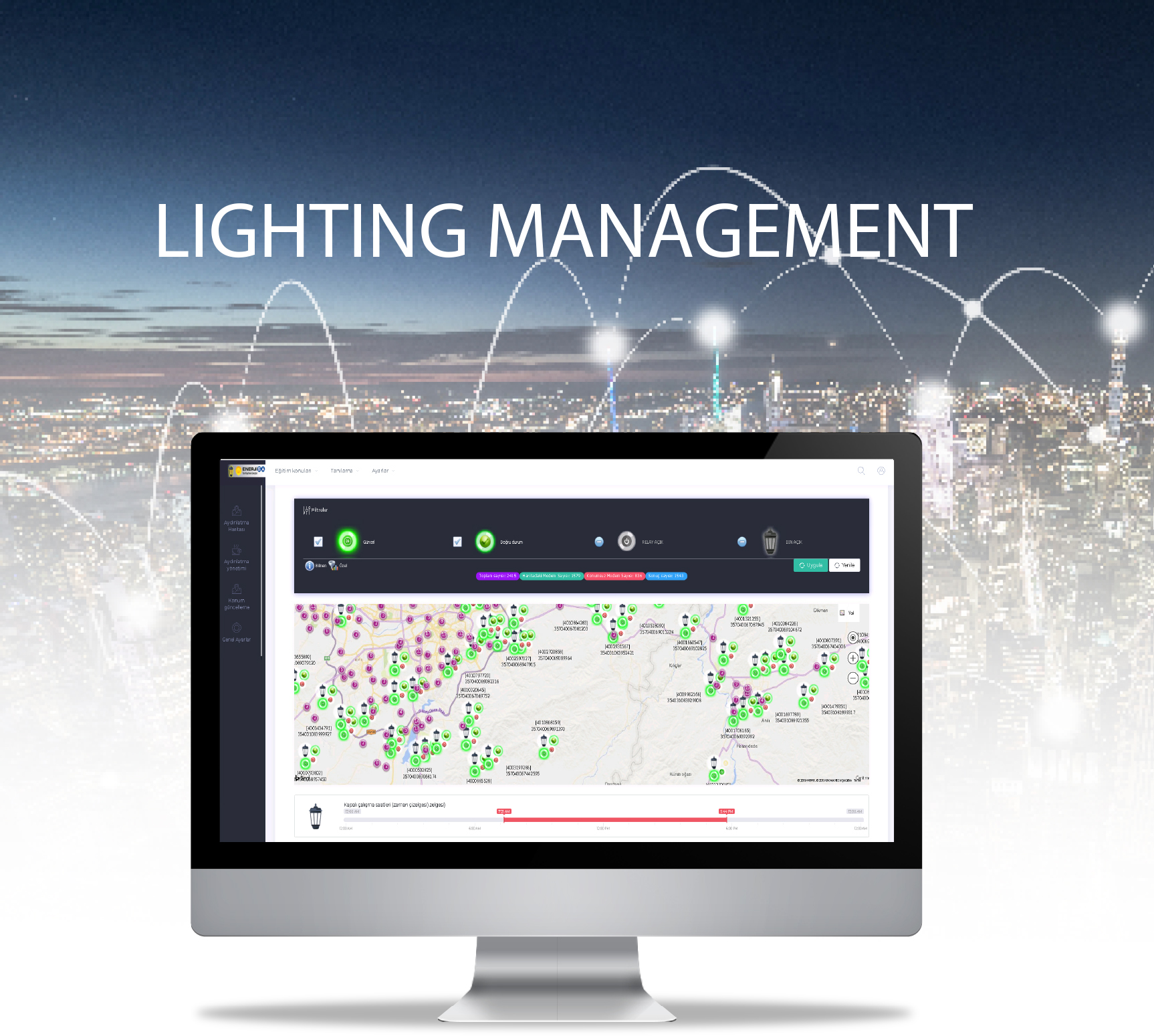 Telemetrix Lighting Management
TeleMetriX Lighting Management System gives you comprehensive information about your lighting network and allows you to:
• Remotely control your streetlights to reduce energy consumption or to address citizen complaints
• Immediately detect lighting issues, such as day burners and damaged fixtures, and remotely diagnose issues to avoid unnecessary truck rolls
• Accurately track asset information about the lighting network, its location, to inform repair crews and reduce truck rolls
TeleMetriX Lighting Management System is made up of the following major components:
• Intelligent Lighting Controller Gateways – The control devices are installed at each transformer station to monitor, control and log all the critical parameters of the streetlight connected to it.
• Gateways – These devices enable bidirectional communication between the streetlights and TeleMetriX, the system's central management software. They are used to send control commands to the streetlights and to collect data on the health of the lighting network.
• TeleMetriX – Eclipse's central management software enables real-time, remote monitoring and management of streetlights. It provides users with the tools to control and operate streetlights using the Eclipse controllers, check the health of the system's controllers and gateways. Multi-language is supported.
TeleMetriX Lighting Management System includes a comprehensive reporting system that allows cities to easily track and report on the performance of the lighting network, including:
• Baseline Power Measurement of Existing Lights – Allows you to easily report energy savings to town administrators.
• Automated Energy Reports – Convenient reports that can show post-acceptance performance on a daily, weekly, and/or monthly basis.
TeleMetriX Lighting Management System improves public safety by faster, proactive response to lighting issues, which deters crime and improves
safety for drivers, pedestrians and bikers.