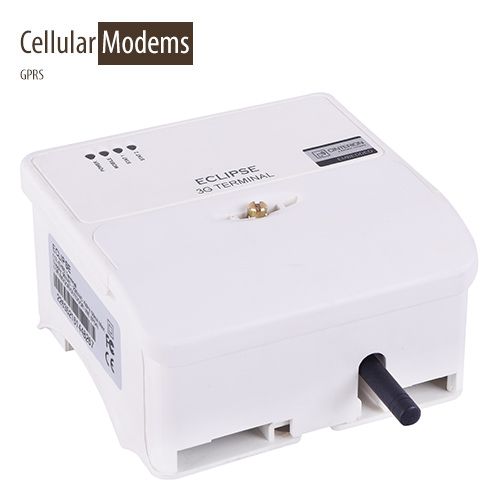 ECL-EHS5 is developed for machine-to-machine (M2M) and industrial IOT solutions, communicating over cellular telecommunication network for reading, monitoring and controlling functions.
It is supplied in rugged, flame retardant IP54, tamper-proof casing with DIN rail.
Can be used for many solutions with the help of integrated JavaTM Application Platform, 10MB RAM and 13MB flash support where proprietary applications can be developed. Builds a transparent communication platform between field devices via serial ports and remote servers or applications over 2G and 3G.
The theoretical limit to one RS485 port connection of a terminal is up to 255 field devices in a distance of 1,2 km.
Different types of data input can be processed through JAVA platform applications via serial port connections on field devices, digital inputs/outputs and optional sensors.
With the over the air (OTA) protocol, application software and firmware can be updated remotely. Updates, upgrades and troubleshooting can be done remotely without the need to go to the field.
It has integrated hardware watchdog feature which protects the device against hardware and firmware crashes.
Real-time clock feature can be used for timestamp applications.